White Paper
What to Look for When Choosing a Primary Care Doctor
This white paper was written as a lead magnet for one of North Carolina's top primary care facilities interested in attracting new patients after implementation of the Affordable Care Act. 
Web Article
The Hot Flashin' Ladies Guide to Eating Your Way Through Perimenopause
Article written for online magazine SheKnows.com, a women's digital media lifestyle website.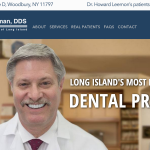 Web Copy
Advanced Dentistry of Long Island
Search engine optimization is important to health organizations that offer a local service.
Web Copy
Seeking a Solution to Infertility
This web copy was written to attract potential patients who are seeking infertility services. The web page answers key questions using phrases the patient is likely to use during an internet search.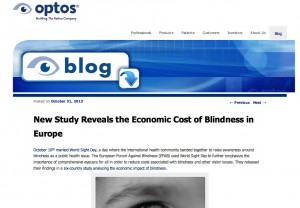 Blog Post
New Study Reveals the Economic Cost of Blindness in Europe
This blog post is for an international B2B eye care technology company. It was written to attract eye care professionals to promote their diagnostic tools.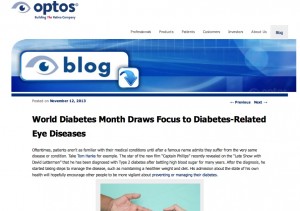 Blog Post
World Diabetes Month Draws Focus to Diabetes Related Eye Diseases
This blog post uses a national holiday to draw attention to their eye care tools for other eye care professionals.
Blog Post
Are Your Allergies Draining Your Productivity?
This blog post educates patients on work issues affected by their allergies. Note the embedded video of patient testimonials as social proof of the center's success.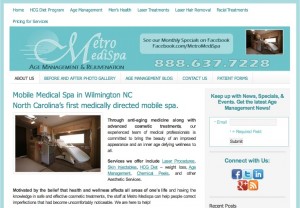 Email Newsletter Article
Get Holiday Party Ready This Month
This email newsletter article promotes this medical spa's services using a holiday party as a back drop.
Online Article
How to Take Better Care of Your Health Today
This natural supplements company wanted to use article marketing as a way to increase traffic to their website.
Newsletter Article
Is Stress Breaking Your Heart?
This newsletter article was written for a senior health information membership organization. Members pay to receive access health information important to active seniors.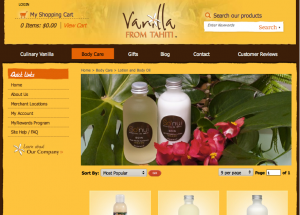 Product Descriptions
The product descriptions throughout this site were search engine optimized so that customers and web browsers will be able to find the products they need online.
Online Magazine Article
5 Great Cookbooks for Beginners
Online magazine article written to showcase my love and interest for teaching healthy food preparation.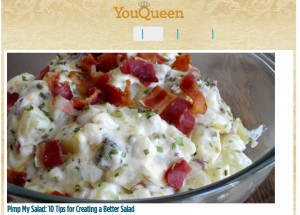 Online Magazine Article
Pimp My Salad: 10 Tips for Creating a Better Salad
This online magazine article indulges my love for teaching healthy food preparation.
Would you like to work with me?
Email HalonaBlack@gmail.com or call 347-674-0841.